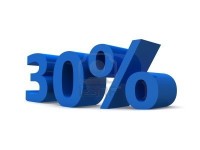 Currently at the time of this post, GeeksHosted has a successful applicant rate of about 30%. Most applicants who try to sign up for our free hosting are not succeeding because they are trying to either:
A.) register a second-level domain such as a .TK extension.
B.) Signup from a proxy, VPN, or somewhere other then their physical location (yes we know when you're using a proxy!)
C.) Your site does not fit within our terms of service agreement.
Remember, if you read the rules first, you'll have a much better chance at getting a free hosting account with us!
As always, if you have any questions, please feel free to open a ticket.